If you've got plans to sell your home, you might be wondering how much your house is worth and whether you can boost that figure before you sell.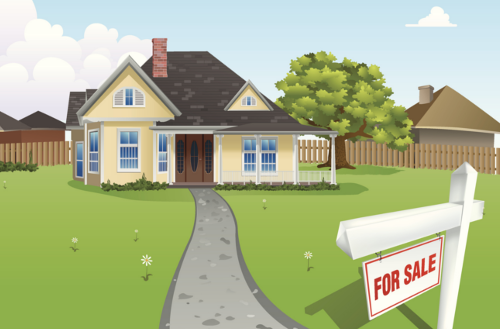 Many people have a fairly good idea of what their property is worth from looking at nearby house sales, but an accurate figure is essential when you're putting your property on the market… every house is different after all!
If you'd like to get the ball rolling with a precise valuation of your property, book an expert from Hatched online or call 0333 999 7699 for your free, no obligation valuation.

Alternatively, read on and find out some of the ways you can boost your property's selling appeal and potentially improve your valuation when you're selling.
How much is your house worth?
Most homeowners know the rough value of their home and will often seek three separate valuations of their property before choosing which of the three estate agents to choose.
If you'd like to include an online estate agent in this mix, give our helpful team a call on 0333 999 7699 or book a valuation online – with us you'll know the cost of selling upfront!
Getting it wrong could lead to accepting a lower offer than it's worth, potentially losing you thousands of pounds and we certainly don't want that to happen to you!
So, how can you get an accurate valuation of your house? Contrary to popular belief, estate agents don't tend to conduct detailed valuations of properties. What they do instead is suggest an appropriate sale price by taking into account the current market, buyer demand and the price of comparable properties in the same area.
Please note: this market valuation is not to be confused with a building survey that would be carried out by an experienced valuer who works to the code set by the Royal Institution of Chartered Surveyors (RICS).
Add value to your house.
Hatched are experts at selling houses online so we can offer quality guidance on the best way to present your home, as well as advising if there's anything that might help you secure a sale faster.
Whether you decide to sell your property online or in the traditional way through a high street estate agent, it's important to maximise your home's profitability.
Making your home an appealing prospect to potential buyers can add value to your house and increase the sale price, so what improvements could you consider making? Here are a few ideas for some home selling inspiration:
Obviously, clean and tidy every room and cupboard before the valuation
Give every room a purpose: lounge, dining, study, bedroom, etc.
Spruce up any spare rooms
Mow, weed and tidy your garden(s)
Enhance the kerb appeal with a freshly painted fence or front door
Replace missing or broken roof tiles
Repair broken or damaged guttering, woodwork or brickwork
Fix squeaky floorboards and stairs, dripping taps and peeling paint
For even more value, add double glazing/loft insulation/central heating
Most buyers decide if they like a property from the very first glance, so you need to make sure you avoid any negative first impressions.
This means you have to make sure your house is well-presented using high-resolution photographs to capture the potential buyer's attention and make all of those lovely features really stand out.
If you're not sure how to do this, we can handle it for you: our Professional Photography package comes as standard in our Enhanced package, but you can also book it as an add-on with our Standard package too.
Selling a house online.
You might be asking: "Should I sell my house online?" Of course you should! Opting to use online estate agents will save you a huge amount of money, as well as giving you greater control over your house sale.
To take the plunge and find out how you can sell your house for less, book a free, no obligation valuation with Hatched or call our team on 0333 999 7699.
But remember, when you're selling your home online, make sure you maximise the value of the property by making it more presentable and appealing to potential buyers.
That means when it comes to getting your property valued and putting it on the market, you can be sure you're getting the best possible price for your home.