Despite a lot of news about increasing house prices, a growing number of people are now buying additional properties with a plan to renovate, and then either rent out or sell on for a profit.
Here at Hatched, we've been trusted by more than 11,000 homeowners who have benefitted from our low fees – and where high street agents will typically charge 1.5% of the achieved price, we cut this cost right down.
It is these savings that buyers can then use towards renovations, and so with this in mind, we looked to find some of the best renovation hotspots in the UK.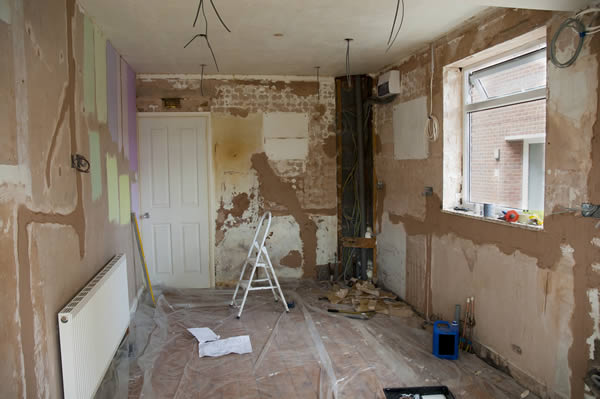 Areas of Interest
Based on students having a constant demand for rental properties, our research discovered that some of the best renovation hotspots in the UK can be found in close proximity to university campuses.
Heavily student populated areas usually mean a consistently high demand and competition for rental properties, and can offer particularly high yields. With most students typically looking to rent for a minimum of 12 months, and with an influx cycle of new students each year, renting to students can often be more profitable that other lets.
For ease and convenience, especially for new first-year students, the prime distance was found to be within a two-mile radius – so that campus was easily accessible by foot or public transport.
Where are the Renovation Hotspots?
Nottingham has a strong student population as well as an affordable average house price, making the city a major hotspot for this type of investment. With the University of Nottingham and Nottingham Trent University both in the heart of the city, the predicted 63,560 students make up 20.8% of the estimated 2017 population. An affordable average house price of £146,842.89 also places the Midlands city as a reliable hotspot.
For other reasonably priced options around the country, Coventry, Newcastle and Southampton all have student populations which make up between 16-18% of the cities' populations, with much lower average house and renovation costs than most other areas, showing that areas with potential do not have an obvious north/south divide, and are not confined to a specific area of the country.
With the greatest number of universities in the city, you might think that London has a lot of opportunities to capitalise on this. However, students only make up 5% of the capital's population, and it is home to the highest average house prices and renovation costs in the country, making it less of a desirable location for aspiring renovators.
Head slightly north west of London and into Oxford, and there is slightly more potential. With two universities in the city (University of Oxford and Oxford Brookes University) the city has an estimated student population of 44,020. With a total predicted population of 151,900 for 2017, the city's student population makes up a staggering 29%, proving an opportune location for those looking to buy with an aim to renovate and rent out to students for profit. Like London though, property prices in Oxford can be a deterrent – with an average house price of over half a million (£501,100.20 to be exact) it can be outside of most people's budgets.
Average House Prices Across the UK
For June 2017, the average house price in the UK was £223,256.94. Looking at the average house prices by region, the North East was found as the most affordable, and Greater London as the most expensive.
Average house price, by region:
North East - £130,064.95
North West - £156,391.82
Yorkshire & Humberside - £157,762.06
East Midlands - £182,166.28
West Midlands - £185,082.17
UK average - £223,256.94
South West - £246,158.90
East of England - £286,623.19
South East - £320,168.45
Greater London - £481,555.61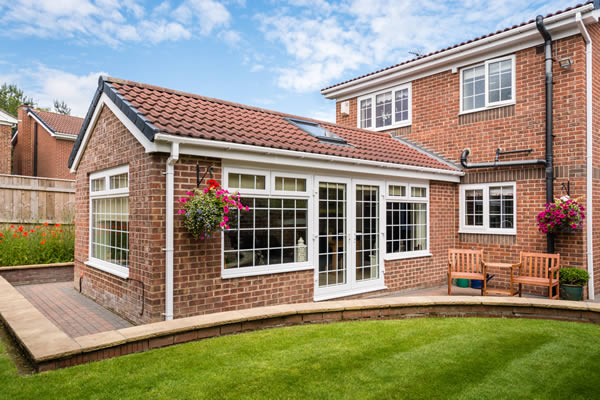 London may have some of the most expensive house prices, but the estimated student rent per week is also one of the largest at £206, so making a profit may be quicker than other areas if you can afford the initial cost of buying a property.
Middlesbrough and Sunderland were both extremely affordable options, with average house prices of just £56,300 and £65,200 respectively. With low house prices and an average of £143.75 student rent per week, an average net annual yield of 6.9% makes Sunderland the quickest to turn a profit. This is closely followed by Middlesbrough with 5.9% average net annual yield, Birmingham with 4.5%, Salford and Edinburgh with 4.4%.
It is worth noting that differences in property size and type (detached, semi-detached, terrace and flat) in each area can mean that the property availability and cost, and student rent potential can greatly vary. Living with others is preferred for most students, and so it is worth looking for properties that can house several tenants – ideally having between three and six bedrooms. This will not only supply the demand, but will result in multiple rental payments each month as steady income.
Average Renovation Costs
The average size of a new-build three-bedroom house in the UK is 90.4m², working out at £2,469.66 per square metre. Renovation costs can greatly vary dependent on the amount of work needed, but assuming that the entire property might needs renovating (rather than simple aesthetic changes) the average renovation cost could look to be around the £81,360 mark.
Based on renovation cost per square foot, Greater London and the South East again have the highest expected costs, valued at £97,650 and £84,510 respectively.
The cheapest regional renovation costs have been calculated to in:
Yorkshire and Humberside - £75,600
North East - £76,860
West Midlands - £77,130
East Midlands - £78,210
North West - £78,570
Renovations may not always be this intensive. Changes may be more superficial, and require minimal expense. For example, unused or under-used rooms in student properties (such as dining areas and sometimes even communal living room spaces) can be easily transformed into extra bedrooms, resulting in more possible tenants and so a higher potential for rental income each month.
Students prefer more modern properties that are fully furnished, low-maintenance and close to their campus and local amenities, so as long as these boxes are checked, vast renovations may not be needed at all.
Considerations When Renovating
Along with the renovation costs, average rent and house prices, there are further considerations which can impact upon returns. These include home and landlord insurance, especially when renting, planning permission (depending on the type of renovation work being done), labour costs or the time it will take you to do all the renovating. There can also be some positive considerations, such as rental and property values increasing in the future.
If you're looking to buy with an aim to renovate and rent for profit, consider all these factors and the above information. To help you find the location that is right for you, take a look on our interactive map below to find your ideal location and the hotspots in each area.