The process of selling and buying houses has become much easier thanks to the internet helping us become better connected. It's no surprise then, that online estate agents have grown in popularity in recent years as uploading your property listing or searching for your new house can be done at the click of a button.
Sellers can enjoy the convenience of listing their properties online and potential buyers can browse at their leisure from the comfort of their own homes. If you're putting your house on the market and thinking about using a house selling website, here are a few benefits to using online estate agents.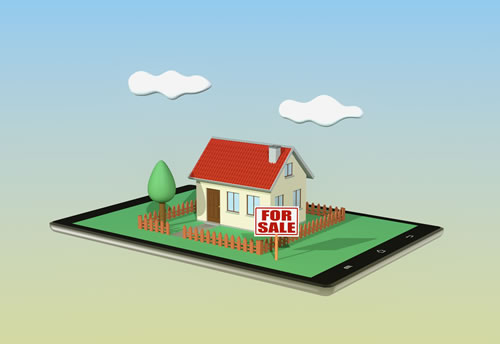 It's a Cheaper Alternative
Compared to a traditional high street estate agent, who will usually charge between 1.5 – 4% of the sales value plus VAT, online estate agents often just charge a flat rate to list your property on their house selling websites.
With this usually costing between £400-£1,000, using an online agent is certainly a more affordable option, considering the recent figures that showed Londoners spent almost £9,000 on estate agent fees when selling their properties! It's no wonder that the number of sales carried out by online agencies is rising.
You'll Receive All the Same Services… And More
Many people mistakenly believe that by choosing an online estate agent, they won't get the same service as if they used a traditional one. However, you may be able to get more for your money!
If you choose to sell your house with Hatched, for example, we help with taking photos, floorplans, descriptions, as well as managing your listing. We also support with arranging viewings, accompanying you on these and negotiating offers.
What's more, as a leading online agent, we'll list your property on Rightmove, Zoopla, PrimeLocation and other popular house selling websites - unlike many high street agents. Plus, we have all the experience needed to get the most out of advertising your house on search engines and social media.
Another misconception is that online agents won't have the same local knowledge as high street agents. However, we're one of the largest online estate agents and have multiple offices around England and Wales so we know the local market inside and out.
Increased Convenience
As the internet is a 24/7 service, you can access house selling websites around the clock, which means that potential buyers can view your property day or night, from anywhere in the world. Being connected to a wider pool of customers online means you won't miss out on a sale.
Another advantage of using an online agent is that they are usually more flexible than high street ones, so they can tailor a particular package to help you sell your house quickly and efficiently. You can track viewings and feedback online, as well as receive automated confirmations of any viewings via text message – making the process of selling your house as simple as possible.
Using an online estate agent can help your property get the most exposure with potential buyers, whilst also connecting you with all the leading house selling websites. With an extensive reach to advertise your property to potential buyers, using an online estate agent could help ensure that the sale of your house goes smoothly and efficiently.