In the past decade, we've seen a sharp rise in the number of people selling their house online through estate agents just like us.
Choosing the right estate agent is really important when you're looking to sell your house. By embracing the digital revolution, you can sell your house quickly and cheaply. Here are our top tips for selling your house online.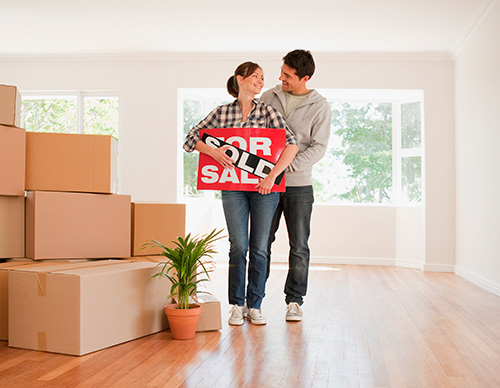 1. Take Time to Prepare for Photos
Many online home-browsers make their decision on whether to view a property based largely on the photos available. As a result, you need to ensure that your photos portray your home in its very best light.
Even something as simple as tidying and decluttering can make a big difference to how your home looks, really showcasing the space that you have on offer.
In addition to this, you should 'show your home in its best light' literally. Open all of your blinds and curtains and clean all your windows. The more natural light you can get into your property, the bigger and brighter it will appear.
You should also clean the property before the photos are taken. Hoover the carpets, quickly dust round and mow the lawn. Finally, remove any pets (including their toys and beds) for when photos are taken, as some people find this off-putting.
All of this can be done in an hour or so, and will make a big difference.
If you sell with Hatched, we can take all your photos and make any floorplans for you, and our experienced estate agents can help you get the best possible pictures. This isn't something offered by all online estate agents.
2. Make Yourself Available
One of the great advantages about selling your home online with someone like us is that potential buyers can request and book viewings at any time of day or night, so you're not confined by office hours or waiting days for responses.
Our innovative system works via automated text messages. Potential buyers never know your details, but you can confirm or reject viewings without even leaving your seat, and arrange viewings at a time that suits you. This means you never have to worry about us being open or closed. You can do everything at your own convenience. The more you make yourself available on evenings, the more chance you have of securing viewings.
In addition, to arm yourself with information, you should check your online portal for feedback. All feedback we receive for your property is listed, dated and timed. You can use all this information to make informed decisions.
3. Spend Time On Your Description
You may use the information from your portal to alter the price of your property, but you may also use it to alter your description. One of the main benefits of using an online estate agent is the flexibility it provides you to check details and make adjustments to your description and price (although we'll have to approve these before they go live).
Accurate details with a good quality floorplan can help any potential buyers and browsers make an informed decision. Plus, due to Consumer Protection Regulations, it's vital that your property is described accurately.
At a time that's convenient for you, your description can be updated to provide any further information on your home and the area it's in. You can also update it based on common questions you're asked during viewings.
4. Prepare Thoroughly for Every Viewing
Much like before your photos are taken for the listing, you should hoover and tidy before every visit.
In addition, ensure that the house is well lit, smells nice and projects an image of cleanliness and tidiness, as this will help it look like a well maintained, bright and airy family home.
If you feel your home looks a little tired or dated, you could apply a coat of neutral paint to the walls before your first viewing or grout your bathroom. By spending a little bit of money, you could see a large difference.
Follow these top tips and you should have no problems selling your property online. Why not get a free house valuation to see what we can do for you?