A house-selling practice that's not yet widely used in the UK is holding open house viewings. Well, did you know that it can have many benefits for both the seller and the potential buyer?
Usually, both sides rely on the communication skills of the estate agent to complete the sale of a property, but an open house has the potential to hugely streamline this process.
An experienced online estate agent (like us at Hatched!) will get all the complicated bits arranged when organising an open house for you, which means you can enjoy all the seller benefits. Let's take a look at a few of these below: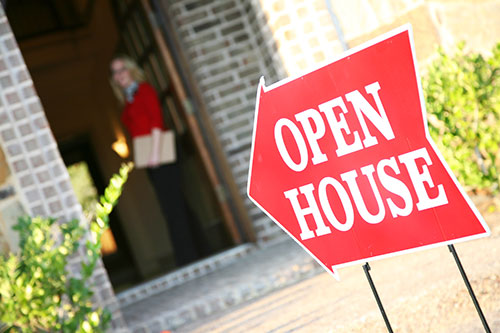 It Can Create a 'Buzz'
Holding an open house event can be enough to generate interest in your property in the local area. People may be curious and use the opportunity of an open house to see what's available… well, this is the perfect time to hook them in!
Those who attend may fall in love with the property, even if they weren't looking to buy. Plus, if the open house results in a bidding war between potential buyers, there's every chance that the price of your house could be pushed up from the asking price.
Buyers Have More Freedom to Explore
The traditional viewing process can often be a bit stilted, with the viewers sometimes feeling a bit nervous about exploring a property as much as they'd like to.
An open house takes away the awkwardness of potential buyers viewing a home – they can relax and look around to their heart's content without feeling rushed, as other viewers will be in the same boat.
They can hear questions that other potential buyers are asking and which parts of the property they're looking at, and make a more informed decision as a result. Therefore, an open house could give viewers a better idea of what they're buying, and it might help the decision-making process easier for them.
Convenient for the Seller
We all lead busy lives and it can sometimes be difficult as a seller to find the time to accommodate a number of different viewings. Not to mention cleaning and tidying the house to a high standard before each one! If there's a high level of interest in your property, this can become particularly difficult when juggling a full-time job and family commitments too.
This is the main way holding an open house can be beneficial for anyone selling a property. With one date arranged for everyone to see the house, a seller can get the majority of the viewings completed in just one day.
Increasing the Chance of a Quick Sale
The ability for potential buyers to receive direct answers to their questions in an open house could help you boost your chances of selling your property quickly.
Seeing the amount of interest a property has gathered during an open house viewing can help potential buyers see how popular the listing is and as a result, they may put an offer in quicker through fear of someone else beating them to it.
Convinced by Open House Viewings?
If the answer's yes, then get in touch with us and we'll be able to help you get your open house organised. The perfect way to drum up interest and save valuable time for a seller, whilst also being beneficial for the buyer, helping them enjoy a more informative viewing process.
All in all, an open house can help both the buyer and the seller, as well as speeding the whole process up! So if you're considering holding one, let an online estate agent like ourselves help you organise it. With an open house, you could have the "Sold" sign on the front of your property in no time!