Why choose Hatched to help you sell your home, you might ask… Well, let us tell you a bit about ourselves.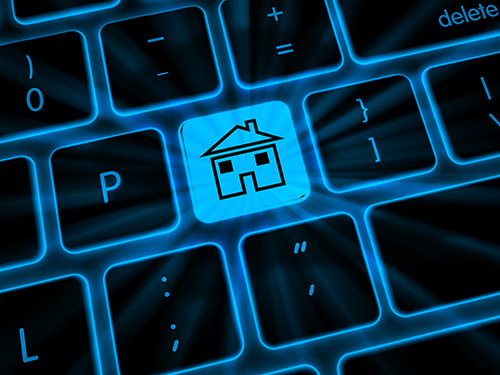 Established in 2006, our low fees and innovative ways of selling properties have attracted homeowners in their tens of thousands.
Yes, we're an online estate agent, but we follow traditional estate agency values. So, you can expect impeccable customer service, but with technological expertise and efficient costing. Our aim is to cut down costs for you, with simple and transparent fees in comparison to high-street agents.
If you still need further convincing, see a few of our success stories from happy customers below, and find out what we can do for you…
Why Our Customers Keep Coming Back
We always put our customers first and from our recent reviews on Trust Pilot, you can see the professional and friendly experience we offer to someone selling their home:
"Stress-free and quick responses" – 27/01/2018
"Selling a house 250-miles from where you live could have been difficult, but Hatched went over and above the call of duty the whole time to make it happen and we sold really quickly. The entire process from beginning to end was problem free." – 26/01/2018
"Not only did Hatched provide this low-cost service, they did so with quality I have never experienced from 'standard' high street estate agents. In 20 years of buying and selling, I have not been so impressed by an estate agent." – 26/01/2018
"Their photography is excellent, and they certainly don't hang around. Within 24-hours we had three viewings lined up and within 48-hours we had received two offers on our property." – 28/01/2018
Our commitment to our customers mean that we provide a stress-free experience, even if you're selling a property from hundreds of miles away. We help you sell your property quickly, but we don't sacrifice on our customer service either.
How Do We Do It?
Here at Hatched, our standard package comes with everything you need to get your property on the market. Take a look at some of the services we offer:
We use leading online portals to list your property, such as Rightmove, Zoopla and PrimeLocation
All properties are shown with 'Premium Listing', which could increase your click-through rate (CTR) by up to 40%
Dedicated Account Managers who will deal with your property from start to finish
Mortgage services that will help control the sale and save you money
Hatched home conveyancing, which is open 7 days a week. Plus, you only have to pay for searches once.
Our Account Managers are dedicated to getting to know your property and finding you the right option for a quick sale, as well as giving you the tools to make selling your home as simple as possible.
Going the Extra Mile
If you want to give your property the best chance of selling, or if you're looking for a quicker sale, we also offer an enhanced marketing package. As well as all the benefits of the standard package, it includes:
Professional photography, which can increase your number of clicks online by more than five times.
A social media strategy developed to boost interest in the property. We target Facebook-users who are looking to buy in your area, with the potential to reach over 7,500 home-movers.
Your property will be "Feature Property of the Week" on Rightmove and Zoopla, which could increase your CTRs by up to 63%!
We create a virtual reality tour of your property, to give a potential buyer a better feel of your home and the space.
So, if you want a low-cost and innovative way to sell your home, gaining the maximum exposure online and with a professional service, make sure you choose Hatched. Who knows, you might be the next on our growing list of success stories!