Have you ever watched your favourite film or TV show and wondered what it would be like to live in the character's shoes, or their homes?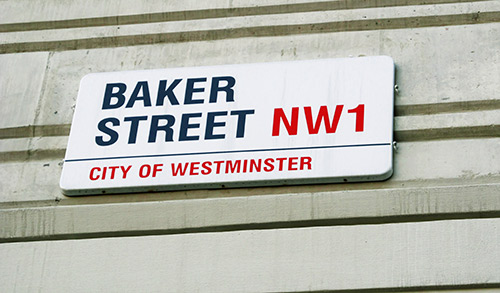 Whether you want to live in the capital city or you'd like a more rural lifestyle, some of the best TV shows and films are set around the UK and Ireland, including empowered singleton Bridget Jones and aspiring ballet dancer Billy Elliot.
In this post, we thought we'd take a look at how much it would cost if you wanted to buy the house of your favourite film or TV character...
Bridget Jones' Apartment
Bridget Jones may have thought she was unlucky in love, but she was certainly lucky with her cosy one-bedroom flat in a prime area of London. Above the Globe Tavern and right next to the famous Borough Market, it's estimated that Bridget would have paid around £190,000 for the flat at the time. However, things have changed a lot since her screen debut in 2001 and now, 17 years on, it would be worth around £650,000!
Unfortunately, the real-life flat is owned by the pub below and not currently for sale. But, if you're looking to buy a property in the Borough Market area (SE1 postcode), you can expect to pay at least £520,000 for a studio or one-bedroom flat on Borough High Street or £800,000 for an extra bedroom.
The Sherlock Holmes Residence
None of us can forget the famous address of our favourite fictional consulting detective – 221b Baker Street. Right in Central London, the property is now home to the Sherlock Holmes museum, dedicated to Sir Arthur Conan Doyle's much-loved creations of Mr Holmes, Dr Watson and of course, their patient landlady Mrs Hudson.
Two bedrooms and just a short walk away from Baker Street tube station, the property has a big airy living room and large windows and would probably set you back around £1.7 million if it was available to buy! (Plus, you'd have to ignore the bullet hole indents in the walls from the eccentric detective…)
The BBC's modern version of Sherlock is actually set on North Gower Street, around a 20-minute walk from Baker Street, where you might expect to pay around £750,000 for a two-bedroom flat.
A Home on Coronation Street
As the world's longest running soap opera, plenty of us have invited the characters of Coronation Street into our living rooms for many years.
But how much would it cost to actually live there? One of the longest serving fictional characters of Corrie, Ken Barlow, would have paid around £1,614 for his terraced house in Weatherfield back in 1960. Today, it would be worth around £142,759.
Although the soap is set in a fictional town in inner-city Salford, we can take a look at how much properties would be if you chose to brush up on your Mancunian slang and move to the vibrant city. A spacious two-bedroom apartment in a new development in Salford would probably cost you around £225,000 today.
Father Ted's House
Located in North Clare, Father Ted's remote house in Ireland is instantly-recognisable to comedy fans. The actual property is known as Glanquin House, a Georgian-style property that's situated in a stunning valley with the Burren National Park and Mullaghmore nearby.
You can visit the McCormack family who live there for a spot of afternoon tea but unfortunately, the property isn't for sale, having been in the same family for the past three decades.
If you fancy a change and want to see what the rural lifestyle has to offer, Galway is about an hour's drive away from Father Ted's house and you can probably buy a peaceful three-bedroom detached house quite comfortably under €300,000.
Beautiful Balamory
What's the story when buying a house in Balamory? The picturesque little island in the kids' TV show is a fictional one, so you're unlikely to bump into PC Plum, but it was actually filmed in Tobermory, on the Isle of Mull in Scotland.
If you haven't got kids, you might not be familiar with the show, but the brightly coloured houses, shops and restaurants right on the waterfront, are iconic. If you fancy some fresh Scottish air in your lungs and a unique house that you'll fall in love with instantly, it could set you back approximately £180,000 for a two-bedroom flat on Main Street or £465,000 for a seven-bedroom property.
Billy Elliot's Northern Charm
A lot has changed since our favourite north-eastern ballet dancer broke the mould in his little coal mining town in County Durham. It's a memorable film that captures the sense of the area perfectly - we were all cheering for Billy during the scene as he dances through the streets of fictional Everington!
To settle down up north, you can buy a three-bedroom house just a short drive from the city of Durham, in the Ferryhill area, for around £180,000. If you were to head towards the cobbled streets of central Durham, a property there is much more expensive, costing around £230,000 for a two-bedroom flat in the centre.
Rural Life with Doc Martin
Martin may have taken some time to warm to the little seaside town of Portwenn in Doc Martin, but we were won over straight away by its quaint charm.
The show is filmed on location in Port Isaac, Cornwall and you could enjoy the picturesque views and friendly village feel every day (but perhaps without a grumpy local GP) if you were to make a move there.
A three-bedroom house in this village can cost anywhere between £365,000 and £545,000 depending on the property, but you can expect beautiful curb appeal, well-maintained gardens, gorgeous interiors and of course, stunning views.
Whether you're drawn to the rural life of Portwenn in Doc Martin, or you want to be right at the heart of the action near Sherlock's home on Baker Street, you could be living the life of your favourite characters with our top picks of TV and film residences that you can actually buy.