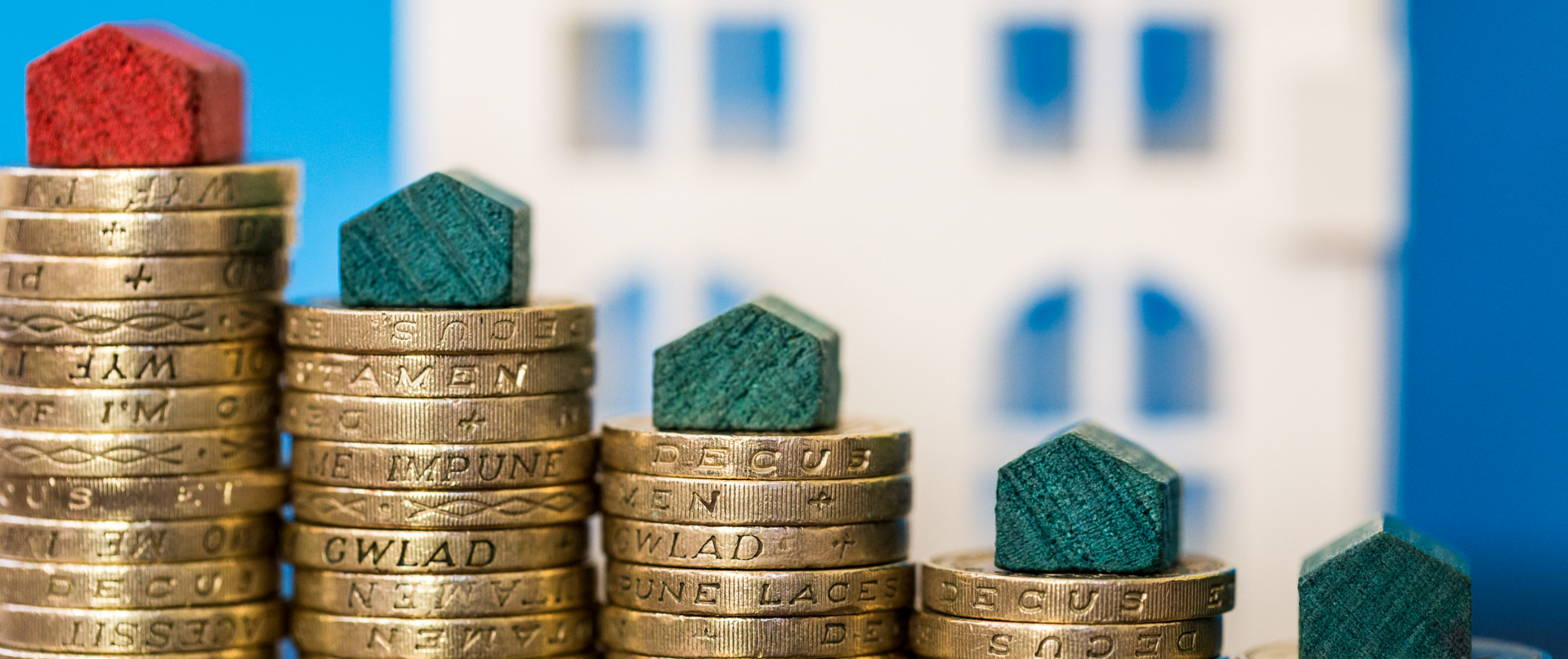 House valuations, market appraisals, property valuations, whatever you want to call them. Inviting an estate agent round to take a look at your property is usually the very first step of getting your home on the market. But how does an agent come up with that magic figure and put a value on your house? And is there more to a house valuation than a price tag?
What to look for in an estate agent?
The thing you should look for most in an estate agent when they come to your house isn't the highest valuation. It isn't their local knowledge (although we'll get to that in a minute). It's how much confidence they instill in their ability to sell your property for a good price, and in the timeframe you want - because, in the end, that's all that really matters!
Want to see the benefits of a valuation? Book now. We'll show you.
With that in mind, here's how we approach the valuation process and what you can expect from your Hatched Local Property Consultant on the day…
Your local expert.
The Local Property Consultant (or LPC, as we like to call them) will arrive at your property at the arranged time and introduce themselves - they're all really nice! We call them consultants, but we should probably change that to experts. All our LPCs live nearby and know the area very well. There's a real emphasis on the local bit!
Once you've invited them in, they'll want to have a little chat to find out more about you, the property, and what you want to get from the sale.
Getting a feel for your home.
Once they have a good idea of what you want, your LPC will start the valuation by looking around your property. They'll probably take notes, measurements and possibly pictures while they're doing this, too. That may seem presumptuous considering you haven't agreed to sell your house with Hatched yet, but these things help our LPCs make a better-informed decision on the sale price and how to position it on the market.
If you're with them during their little walkabout they'll probably ask you some questions to point out important features of your property you really like, but if you want to leave them to it for a while, that's fine too.
Hatching a plan to sell it well.
When they've finished looking at your property, the LPC will want to sit down and talk you through the valuation. They'll tell you all about the potential your property has and start to work out a plan on how to best present your property on the market.
Remember - a market appraisal isn't just an assessment of your property, but of the housing market itself. Your LPC will have all the local information on schools, amenities and recent sales prices in the neighbourhood and use this to inform and explain their valuation. They will talk you through the current market and where your property would sit on it. They'll also have some ideas on how to present your home to buyers and make sure it reaches its full potential.
And yes, of course, they'll tell you how much your property is worth, and recommend how much they think it should go on the market for. Thanks in part to the fact we charge clear, fixed fees for our marketing packages, our valuations are completely objective and fair.
Introducing Hatched.
Next comes the 'show and tell' element of a valuation. Your LPC will have prepared a quick presentation to show all the benefits of selling with Hatched and the options available. We know that nobody likes to be sold to, but this part of the valuation is really important - it's when your LPC will explain how they will use the resources and smart technology available to them to get your property sold. They'll show you all the benefits of selling with us, but most importantly - how those benefits would work in your property sale, and how they can be tailored to suit your needs. They've probably sold similar houses nearby so they might tell you how that went and if the same would work for you.
Put us to work on your property sale.
Once they're done, your LPC will leave you to think about the valuation and make a decision. If you choose to instruct Hatched to sell your property, your LPC will use those measurements they took to draw up your professional floor plan and get to work on putting your property listing live online.
You might have other agents booked to do a valuation - that's fine, we won't hold a grudge! Think of each valuation as an interview to find the right agent to sell with, and we're confident of our track record.
If you're looking for an agent to help sell your home, let's go for it! Book a FREE, zero obligation valuation with your Local Property Consultant, and let's get something in the calendar…
Best case scenario: you'll take your first step to selling your home smarter. Worst case: you'll get a precise price tag, some free advice, and insight on how your property can benefit from some smart digital marketing. Honestly, what have you got to lose?