Online estate agents are shaking up the UK estate agency industry because they offer a very similar service to high street estate agents for thousands of pounds less.

Instead of charging a percentage commission on your house sale, online estate agents offer upfront deals and packages so you can choose the option that suits you best. You know the final cost before you start the process, which is very helpful financially!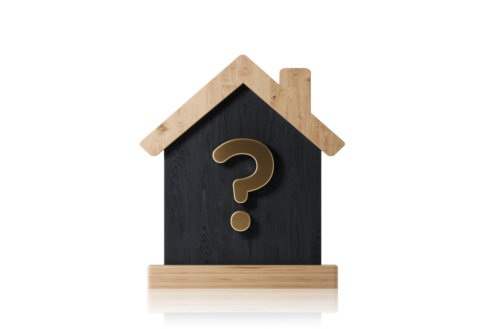 This is exactly what Hatched do! We have two packages starting from just £495*. Simple!
Something that's also very helpful financially are the savings you make compared to high street estate agents; they're so significant that more and more people are choosing to sell their house online.
And you can do it too! If you want to save thousands when you sell your house, call Hatched on 0333 999 7699 or book a free valuation today.
If you'd like to find out more about how online estate agents work, then read on!
How do online estate agents work?
The main difference between online and high street estate agents is that online agents advertise your property online rather than placing it in the branch's front window.
We know that 90% of house hunters start their search online*, so there's no longer any compelling reason to pay for an expensive network of branches throughout the country.
This lets online agents make huge savings in business rates, staff wages and operating costs which are passed on to the customer in the form of reduced costs and charges.
Commission vs upfront fees.
Lower running costs allow online estate agents to offer hugely reduced rates in comparison with the commission-based fee model favoured by the high street.
Hatched is the longest-running online estate agent in the UK. Our Standard rate to sell your house starts from £495 when you use our conveyancing services.
Compare that with the commission charged by high street agents (typically 1.5% of the value of your home) and you'll see why online estate agents are proving so popular…
For example, if your house is worth £200,000, that 1.5% high street fee will be around £3,000 to sell your house! If your house is worth £300,000, your fee might be £4,500, and if it's worth £500,000 you're likely to pay about £7,500 to sell your house (and that's if the estate agent is only charging 1.5% and not 2% or more)!
Compare that to our simple £495 package and it's easy to see why house sellers across the UK are switching to the most cost-effective way of selling their home.
What do you get for your money?
One of the criticisms we hear about online estate agents (often by high street agents) is that we don't offer all the services you need to sell a house. This is just not true!
To counter that, here's our guide to exactly what Hatched offers for our lowest rate of £495:
You book a valuation with a local Hatched estate agent.
We visit your home, discuss your plans and value your house.
We create professional floor plans and photograph your property.

(We can book a professional photo shoot if you prefer.)

We put up a 'For Sale' sign so local buyers can see it's on the market.
We advertise your house on Rightmove, Zoopla and PrimeLocation.

(We offer smart, targeted social media advertising too.)

We vet all applicants and book your viewings.

(We can even handle the viewings if you prefer.)

We provide feedback from each viewing.
We progress your sale and negotiate offers.
You make the final decision on which offer to accept.
Compare this list of services against your local estate agent and other online agents to see what you're getting for your money. But please, don't assume that all online estate agents offer the same services as Hatched – they don't!
Conclusion.
One thing to remember is that most high street estate agencies advertise their properties online too, that's how important the property portals Rightmove, Zoopla and PrimeLocation are.
These websites have become the new shop window for properties in the UK where you can put your house in front of millions of house hunters every day.
But it's not just about listing your property on these sites; it's about making your home stand out from the crowd that's important. For example, at Hatched we give you 'Premium Listings' on Rightmove and Zoopla – as standard – for both our packages. No one else does!
So if you'd like to take advantage of an online estate agent that will look after you and save you thousands of pounds when you sell your house, give Hatched a call on 0333 999 7699 or book a free valuation today. If you ask us, it's the future of estate agency.