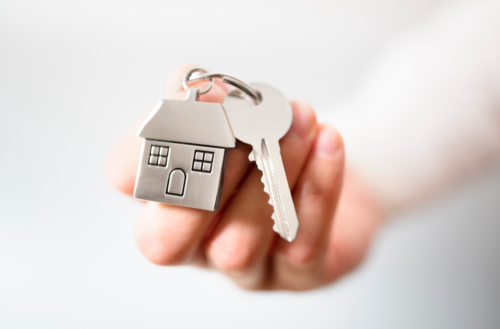 When it comes to buyers viewing your property, there's an alternative option
to the seller... And it's one that could possibly sell a house in just a few hours.
Selling a house can sometimes be a bit of a drawn out, frustrating experience for both sellers and buyers. Sometimes that's nobody's fault, for the seller, a delayed sale can mean extra disruption having to be available and preparing the property each time there's a viewing. But there is an option which might speed up the process, and may even result in a better sale price, and that's conducting viewings in bulk in an open house event.
They're becoming increasingly popular in the UK. They've been quite common in the capital and in larger cities where demand is high and property comes at a premium. It's not unheard of for open house events in the upmarket parts of London to attract over a hundred viewers in one day!
What is an open house event?
The way it works is simple. Instead of days, weeks or even months of individual viewing appointments booked by your estate agent around your schedule, all the viewings are done in one fell swoop over the course of one day or a few hours, usually at the weekend. Everyone gets a chance to take a look around and ask the estate agent (and you, if you're there) any questions.

At Hatched, we offer open house events hosted by your own local estate agent as one of our optional add-on services. For more information on what you can get with hatched, head to our optional extras page.

So what are the benefits of open houses, and should you consider booking one for your property?

Convenience.
They definitely save time! With an open house, you can get all viewings done and out of the way in one day – or even just a few hours. That means you only have to clean up once! It's an extremely convenient way to get viewings done with minimal disturbance to your day-to-day.
They're brilliant for sellers with busy lifestyles, children or work commitments who aren't available for regular viewings.
Since open houses are usually done at the weekend, they're also a lot more convenient for house-hunters with similar time constraints, too. If your viewings are more accessible, it makes sense that more people will be able to make it, right?
Sell your home quicker.
From our experience with open house events, they can add a competitive element that pressures potential buyers into making a decision faster.
With the weekend convenience leading to more people viewing, there's inevitably going to be an overlap. When interested buyers view the house they'll probably see other house-hunters leaving and arriving, so they'll be able to judge the popularity and level of interest in your home.
With a bit of luck, all that competition and fear of missing out will make them make an offer sooner – if not then and there – instead of the usual, "We'll go away and think about it."
Get more money for your house.

Get more money for your house.
At Hatched, we've found our open house events generally tend to result in a figure a lot closer to asking price, and often they go for more. That's not a bad position to be in, is it?
Here are a few recent examples from April 2018:
Liverpool, L4: This property went live on 27th April and had 16 viewings during an open house. After 13 offers, It's currently sold subject to completion at an extra £6,000 over the asking price.

Dereham, NR19: The property came to the market on 16th April. The open house had 21 viewings which led to five offers and a sale price of £13,000 over the original asking price.
Newport, NP18: This property went live on 16th April too, and also had 21 viewings at an open house. But this time, there were ten offers and it went for £20,000 over the asking price!

Are open houses the same as the American ones on TV?
Open houses are becoming more and more common across the world as people realise they can be used to sell houses quicker and for more money. They're standard in the USA, where the real estate and 'realtor' culture is particularly well-suited to the 'event' element of an open house – you've probably seen them in a few movies and TV shows.
But there's one key difference between how open house events happen across the pond than here in the UK. Over there, anyone can just walk in off the street and take a look around, taking a brochure or business card from the realtor on the way out. In the UK – and definitely at Hatched – we vet and book everyone interested in viewing the property before the open house. That way, we know who everyone is, and when to expect them.
This way is a lot smarter, and a lot safer for you the seller! So don't worry about strangers being in your home. You might not know who they are, but we do!

Is an open house event right for you?
We can't say they work in every case, it definitely depends on your property and situation. But if you'd rather not spend your own valuable time making space in your schedule to tidy your property, show someone around, rinse and repeat, perhaps an open house event hosted by your local Hatched estate agent is for you.
Your local Hatched estate agent will advise you on the best course of action during your free valuation.