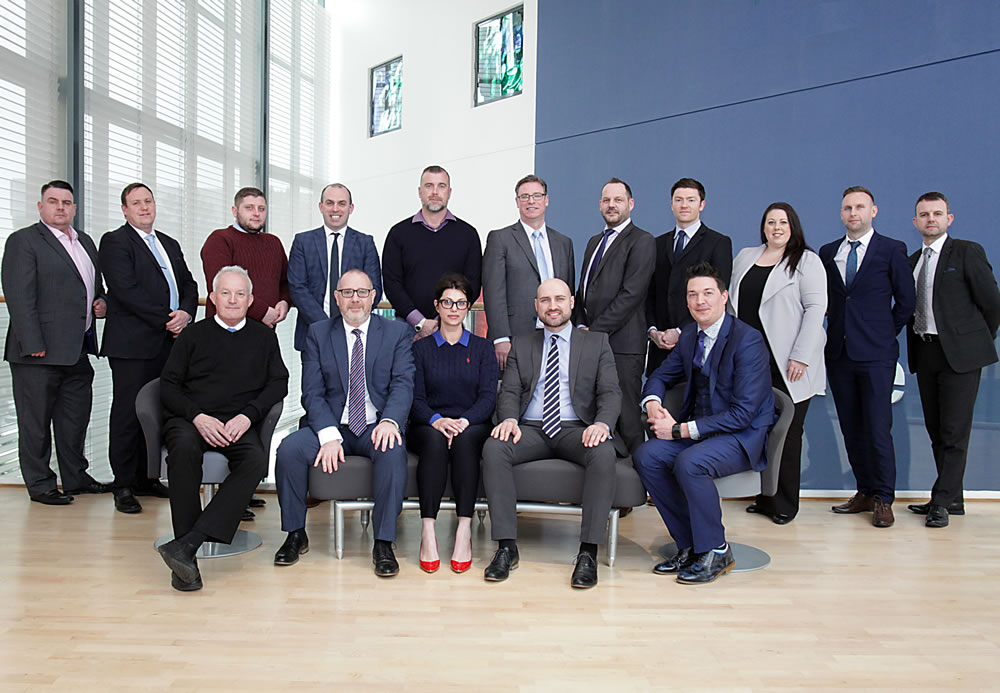 Founded in 2006, Hatched has been selling houses online for more than 12 years. We're one of the country's most established online estate agents, so what knowledge can we pass on to customers like you? What do you need to look out for? And what do we know that our competitors don't?
One of the first in the UK.
When Hatched launched as one of the UK's first online estate agencies in 2006, the landscape of
estate agents across the country was very different to what we see today.
Rightmove was only six years old, Zoopla didn't yet exist and the market was dominated by the big branches on the
high street.
Now the online estate agent industry has exploded and the market is flooded with new start-ups, heavy TV advertising and celebrity-endorsed property websites.
In amongst the shouting, touting and advertising, Hatched has been quietly getting on with selling houses and serving our customers for 12 years, and we have a few tips to pass on to those of you who are thinking about using an online estate agent for the first time. Aside from choosing Hatched, of course!
Look out for incomplete packages.
With 12 years of experience behind us, the Hatched local estate agents and head office team are always looking to improve our service to customers.
We're proud to offer a Standard package from only £495* which includes all the essential estate agent services you need to successfully market and sell your house online:

A home visit and valuation by your local Hatched estate agent
Floor plans and photography
For Sale sign so local buyers can see it's on the market
Advertising on Rightmove, Zoopla and PrimeLocation
Premium Listings on all adverts as standard
Vetting all applicants and booking your viewings
Providing feedback after each viewing
We progress your sale and negotiate offers
Compare this to the lowest cost standard packages offered by our competitors and the eagle-eyed among you will notice that you don't always get all of these essential services.
The cheapest alternative offered by our main competitors is not only £150 more expensive, it doesn't include photographs or floor plans. We've racked our brain but we can't see how you can sell a house online without photographs!
Of course, you can take the photos yourself, but can you draw up a professional and accurate floor plan for each storey of your house?
When we looked at another low-priced competitor, it took us a few minutes to work out that their house valuation is performed online – they don't even send out an estate agent to do your valuation!
We've even heard from one of our customers about another online company which sent an estate agent to value their house – but he was only there for nine minutes!
These are the kinds of things we at Hatched want customers to look out for: online estate agents are part of a new market and there are lots of providers out there, but not all of them offer a complete service.
The stalled house sale.
One of the most frequent complaints levelled against other online estate agents concerns how they deal with houses that don't get as much interest online.
When you're paying one fixed fee at the start of the process for all the services provided by an online estate agent, you're at risk of being left and ignored by your agent, especially if your property receives few calls for viewings and proves slow to sell.
This is the worst of both worlds – you've paid the lowest fee by choosing an online estate agent over a high street agent, but the online agent is unwilling to do the legwork to generate interest that traditional agents consider being part of their job.
It's another example of how Hatched has learned to serve its customers in the online market. We offer all sorts of ways to improve the marketing of your house, expand the reach of your advertising and contact more people in your area who are looking for similar properties.
We can make a real difference to the advertising your home receives. Our Social Media and Digital Marketing Pack is a super smart bolt-on extra that delivers targeted advertising to house buyers whose online searches show they are looking for houses like yours, at your price and in your area. This brings your home to the attention of new, interested buyers with your very own social media advertising campaign.
This social media pack comes as standard as part of our Enhanced package for £895, which we think is the ultimate and most comprehensive way to sell your house online.
In addition to using social media to sell your house, we also offer lots of other ways to boost your house sale if things slow down, like professional photography packages, virtual reality tours, upgrades to property listings, etc, etc.
The important thing is that however your house sales goes, with Hatched you get an experienced estate agent and an expert team of negotiators and sales progressors ready to offer advice and ideas to keep your house sale moving forward.
Trust.
The most important element in any house sale is the level of trust between you, the seller, and your estate agent.
Our advice is to look closely at the prices and packages offered and make sure you're not missing some of the essential services you need to successfully sell your house. We've listed these core services above because they're part of all our pricing plans.
The easy way, of course, is to simply choose one of Hatched's two clear and transparent options: Standard or Enhanced, and sell your house properly and professionally for a price you're happy with and to a timescale that suits your needs.

Call the friendly Hatched team on 0333 999 7699 or get moving now with our free no obligation valuation.
*£495 fee applies when you select our 'Standard' fee package and you use Hatched Conveyancing.