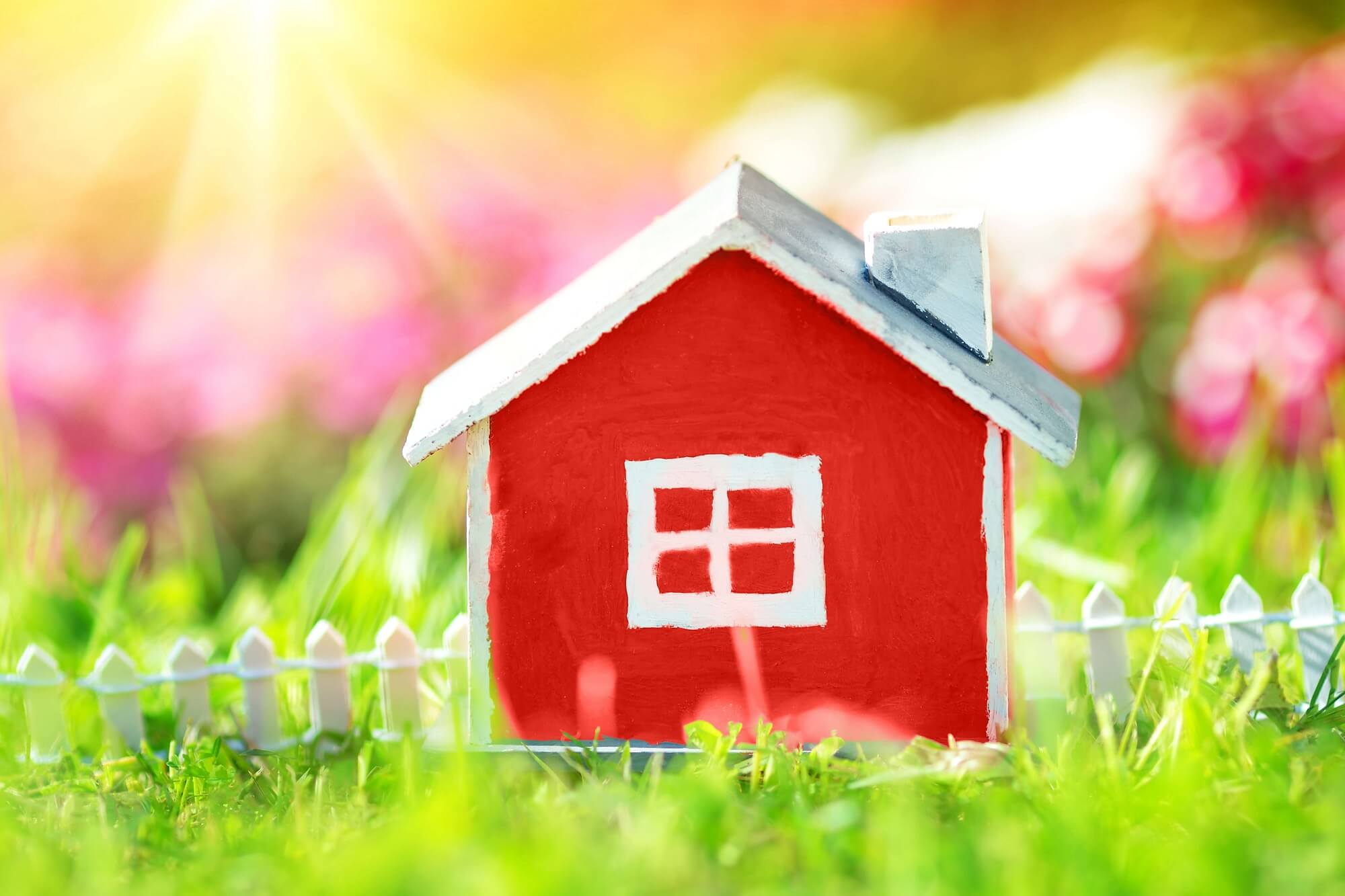 Why right now is the perfect season to sell your house fast, and how to use the sunshine
to your advantage.
Most estate agents will tell you that spring is the best time of year to sell your home, followed by autumn.
Some sellers right now think they've missed their chance to get on the market and should wait for September to
try and sell their home.
But why aren't you selling in summer? It's actually the perfect time to sell, and the old arguments about why it isn't
don't apply anymore. Here's why this summer could be a sell out for you…
Why you should get on the market this summer.
Sunny photos sell houses.
Anyone who knows the slightest thing about photography will tell you that when it comes to lighting, you can't beat the summer sun. Everything looks better in natural light – it makes rooms look brighter and bigger, and shows off gardens and views to their best advantage.

Curb appeal.
First impressions count. Whether it's your online listing or an in-person viewing, the first thing someone will see of your property is its exterior. A home with blooming flowers and green foliage will always look more impressive than bare branches and a muddy lawn.

More viewings.
It's simple – the more daylight hours, the more time you have for viewings. Nobody wants to view a property in the dark after work, so the lighter nights are perfect to show off your home to more people. Especially if you're handling the viewings yourself.

It's the best time for DIY.
You have better weather and daylight to do minor fixes inside and outside of the property to get it ready for viewings.

It could also help sway your buyer into making an offer. They'll be able to start renovations or even building work as soon as they move while the weather's warm and the ground is firm.

Families move house in summer.
Are you selling a home that's perfect for a family? Families tend to prefer moving during the school holidays as it's less impactful on the children and there's time for them to settle before the new term. At the very least, it will give the kids something to write about in the annual 'what I did during my summer holidays' essay!
It's an easier moving day.
Would you rather move early on a warm summer's morning, with lots of time to spare? Or try and get it all done in the freezing, driving rain during the few daylight hours of a wet January weekend?

"But aren't we all too busy to sell or buy homes in the summer?"
Everyone's got a lot of things on over the summer. Its wedding and holiday season, there are children to look after, and lots of other responsibilities and distractions. But the good news for sellers is that demand for homes is a year-long thing.
Plus, if you're too busy in the summer to be available for viewings, why not let us handle it by requesting our accompanied viewings add-on service?
Want to know more? Read our blog on how accompanied viewings might be the right choice for you.

Everyone in the office is on holiday.
Traditional high street estate agencies – especially independents – rely on a small workforce to market and sell homes. Often, those employees are juggling viewings, negotiations and sales progression all at the same time. With such a small number of staff wanting to take holidays in the summer, the time it takes to get properties sold can stretch out, or the whole thing can grind to a halt.
At Hatched, we don't have that problem. Our large central team has dedicated experts in all aspects of estate agency, with entire departments for the different stages of selling properties. We have more than enough staff and resources to keep our sales going throughout the summer.
How to use the summer to sell your property.
Clean.
It should go without saying that a clean home is a more presentable home to potential buyers – especially in the summer. You don't want the bright daylight bringing attention to things you'd rather they didn't notice!

Smarten up the outside.
A well-maintained garden can make all the difference to how your home looks to buyers in the summer. Cut and weed the grass, plant blooming flowers, and clear away any eyesores and clutter like kids toys, and bikes.
Spend a little time and expense making the exterior of your property look as nice as possible, a bit of paint and making sure the windows are clean will definitely help present your home better.
Always keep in mind the first impressions rule: start by making sure the front door is clean, and give it a fresh coat of paint if it looks tired.

Use your 'For Sale' sign.
Better weather means we all spend more time outside, and this could mean more footfall past your property. We put up a sign outside every Hatched property and remove it once it's sold.

Let the sunshine in, and give your property a breath of fresh air.
The simplest way to take advantage of the fine weather during viewings is to open up your home to the summer. Open your curtains, blinds, and the windows, too. The light will brighten up your home and make it more inviting. And the fresh air will help give a feeling of space and cleanliness.

Professional photography.
If you're spending a little time and money making your property look better in time for a summer sale, why not go a little further with professional photography for your listing? If you choose our Enhanced plan, we'll arrange for a professional photographer to visit your home. Want to know more about the Enhanced plan? Here's an entire blog we dedicated to what you get for £895.

Potential buyers can't make it to a viewing? Give them a tour online.
You can get 360° virtual tours included with our Enhanced plan. They allow potential buyers to explore your property online. It could persuade those on the fence about your house to make an enquiry when they might not otherwise.

Why not try an open house?
It's always tricky to arrange viewings that suit everybody's working hours. The fine weather and longer days could help you book more viewings in an open house event.
That way, interested house-hunters can take a look at your property in one day, hosted by your local Hatched estate agent. We've been singing the praises of open houses a lot recently.
Let summer help sell your home with Hatched. Book a free, no obligation valuation today and your local Hatched estate agent will be happy to discuss everything we can do to let the sun shine on your property sale.