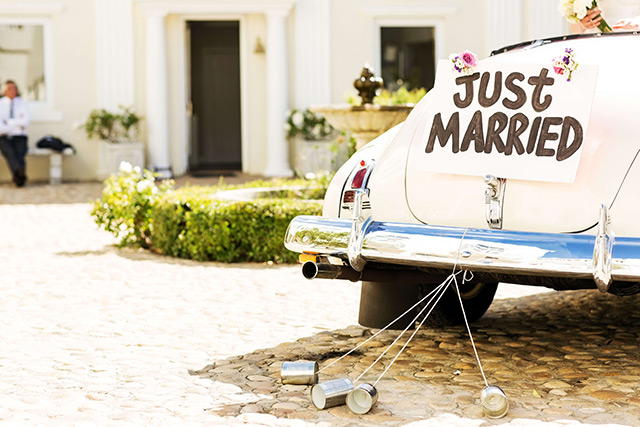 As Prince Harry and Meghan Markle begin married life as the
Duke and Duchess of Sussex, here's our essential advice to UK newlyweds on the best way to find and fund your first family home.
More than two billion people watched the fairy tale royal wedding of Prince Harry
and Meghan Markle as they took their first steps on one of life's biggest journeys together.
If you're lucky enough to be joining the royal couple and getting married this year, congratulations! Your journey is beginning too, and we want you both to get off
to the best possible start in life!
To help you buy your first house, Hatched has put together this handy guide full of useful tips so you can take your first steps on the property ladder with confidence.

Be honest! What are you looking for?
Buying a home is one of the biggest financial decisions you'll ever make. The more
you plan and talk about it beforehand the happier you'll be when you turn the key.
Before you even start searching for your dream home it's important for you to be honest about why you're buying and what you're looking for – both of you!
Do you want a new build, an older property or a fixer-upper? Are you looking to invest and improve the house so you can make a profit, or do you want to move straight in with little or no work?
Be honest about the reasons you're buying and what you both hope to gain from the investment so you're both on the same page and aware of each other's motives for buying right from the start. Understanding each other is essential for a happy marriage after all!

Create your new home wish list.
The next step is to decide between the essentials and the nice-to-haves: what do you both need and want in your new home? How many bedrooms and bathrooms? Do you need a garage or a study? How important are a garden and storage space to you both?
You might not be able to get everything you want, so make a list of all the things you're thinking about and put it in priority order. Note that there is a difference between what you want and what you need!
One of you might insist on granite countertops, good storage space, and a third bedroom, for example: everyone has different priorities. Look for the things you have in common first and then decide whether any of your own personal preferences are deal-breakers or not. Settle these decisions first, because there's no point looking for houses if you're both looking for different things.
Work together to create a list of must-have features for your new home, as well as those that you'd like to have but are not deal-breakers. Remember to remain flexible: once you get out there you might realise that what you want is difficult to find, or even outside your budget.

Funding before finding.
OK, talking about money is not as exciting as looking for houses. It can also be a little awkward, but this is an absolute 'must' before you purchase your first home.
If you haven't already done so before your marriage, sit down with your partner and be perfectly honest about the state of your financial affairs. Work out your combined income and what savings, debt and other monthly expenses you both have.
You need a clear picture of your household's current financial status because you'll need to know how soon you can save for your deposit and how big a mortgage you can stretch to.

Get organised.
If you're going to be applying for a mortgage, you'll need a lot of supporting documentation. Things like proof of employment, pay slips, tax returns and bank statements are just a few of the documents your mortgage provider will need to get things started.
If you take the time to get these documents ready early on in the process, you'll save yourself a lot of hassle and headache once you've found your perfect property.

Find the right neighbourhood.
While many couples will already know the neighbourhood they want to live in, some of you won't, and it's an important decision that can affect the life of a family for many years.
Finding the right neighbourhood is all about research, and the Internet makes this task easier than ever before. You can find ratings on local schools, crime statistics, unemployment levels, traffic conditions and access to shops, bars and entertainment online.
In addition, if you want to know more about an area you're moving into, ask your estate agent – it's their job to know their patch. Don't be afraid to speak to local people or neighbours before you buy. Some people even spend time in a new area at different times of the day before they move to get a better feel for the community first-hand.

Now the fun part! Start your property search!
Once you've done all that you're pretty much ready to start the best part of all – looking through houses on Zoopla and Rightmove to find the home of your dreams!
And don't forget, if you're selling a house to move in together, you'll want to do that cheaply, conveniently and quickly, so why not sell it with Hatched?

Simply call our friendly team on 0333 999 7699 for your free no obligation valuation and sell it for less with Hatched.