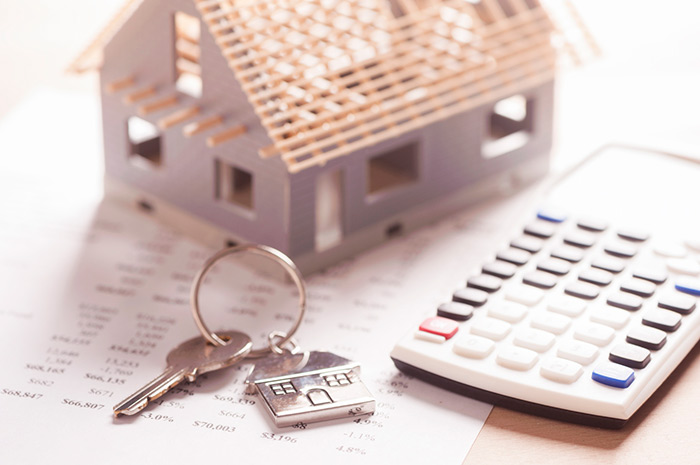 Selling a property doesn't come cheap. But could you save by doing it online?

Buying a home is usually the biggest expense any of us will ever experience. And it can be pretty expensive to sell one, too. There are lots of costs involved in selling, including estate agency fees, solicitors and conveyancing, getting the property up to standard before it goes on the market, and other possible expenses that can be completely unexpected.
There's now a cheaper selling option: Through an online estate agent like Hatched. But is there really much difference in price? Here are a few typical costs involved in selling a property the traditional way high street agent, and how Hatched could help you save.

Estate agent commission.
On the high street, estate agents usually make their money with a commission charge on the final sale price of a property. It's usually around 1.5% of the sale price, but we've seen some estate agents take as much as 4%.
At the time of writing, the average house price across the UK is £224,144. So that means the average 1.5% commission on house sales right now is £3,362.16, plus VAT.
That's a pretty big chunk of change, isn't it? Especially when you can get your house on the market with Hatched for a simple, fixed fee of just £495. In fact, our slightly more expensive Enhanced plan comes in at only £895.
And let's not forget, if your estate agent works on a commission basis, where is their motivation to push through a sale of a £150,000 home when they're also trying to sell a multi-million-pound property down the road? With clear, fixed fees which are the same for all properties, we've made it a truly level playing field. We think that's much fairer for all our customers.
Plus, unlike some other online agencies, we don't punish people living inside the M25 with higher rates for selling London properties. Our fees are fixed, wherever you happen to be!

Legal fees.
How much do regular conveyancing services cost? The answer: how much is a piece of string! Conveyancing fees on their own can run into the thousands of pounds when you factor in all the extra charges like bank fees, specific surveys depending on the value, location, and property, possible leasehold fees and VAT at the end. The final cost also depends on how the conveyancer operates.
Plus, there's the time cost to factor in, too. When you use high street solicitors or conveyancing services, there can be quite a lot of appointments to attend and things to sign to get things moving.
Hatched have our own independent conveyancing service which provides clear and professional advice throughout the legal part of your sale. We work with you online, over the phone, via email and post, all at your convenience. So there's no waiting around for appointments.
Just like our selling fees, we'll tell you the conveyancing costs up-front, so there are no surprises. And should your sale fall through for whatever reason, you won't owe any legal fees.
…It's our way of making the conveyancing stage as stress-free, simple and quick as possible.

Mortgage fees.
Unless you've already completely repaid your mortgage, or you're transferring it to a new property, you may have to pay early repayment charges when you wrap it up with the proceeds from your sale.
But did you know Hatched have our own Mortgage Services team? They provide advice, financial check-ups and act as a guide through the world of mortgages and insurance. The best part, though, is that help doesn't end once your sale is complete. If you want, we'll carry on helping make sure you're getting the most out of your mortgage forever. It's a lifetime service!

EPCs.
Did you know that nearly all properties on the market can't be sold unless they have a valid Energy Performance Certificate? They only last for ten years, so chances are if you've owned your property for a while, you'll need a new one.
Hatched provide EPCs for a small cost of £85.

Home improvement.
We've mentioned before the importance of doing a few fixes around your property before putting it on the market. This small expense can add quite a bit more to your asking price. And if you want to spend a little more, these upgrades can add some serious value.
If you're unsure what's worth spending on before trying to sell, your local Hatched estate agent will happily give you some advice. All you need to do is book a free, no obligation valuation and they'll visit your home to discuss your options.

Moving costs.
Depending on your situation and the sheer amount of possessions you own, the cost of moving house can differ greatly. You might only need a small van and do a few runs between properties. Or you may need a full truck and removals company to take everything across the country. Your new home might not even be ready yet, so everything might have to go into storage.
These things all add up. Consumer advice website Which? estimate the cost of moving out of a five-bedroom house could be over £1,200!
If you do need to find a removals company or hire a van, it's best to get a few quotes, first. And don't forget to check your local community.

Save time and expense with Hatched.
As you can see the potential savings our simple fixed fees could make over regular commission is reason enough to consider selling your property with Hatched instead of the estate agents on your high street.
But what we think is equally important is our ability to handle every aspect of your sale. With dedicated teams for every step of the selling journey, our process is well oiled and streamlined. With the support of the Hatched Sales Progressions team, your sale is kept moving forward as they keep in constant contact with your buyers' estate agents, solicitors, and the buyers themselves.
Do you want to sell your property the smart way? Why not book a Hatched valuation now? Your local Hatched estate agent will visit your home and explain all the ways Hatched could help you save when you sell. Its completely free, and you're under no obligation to us afterwards.