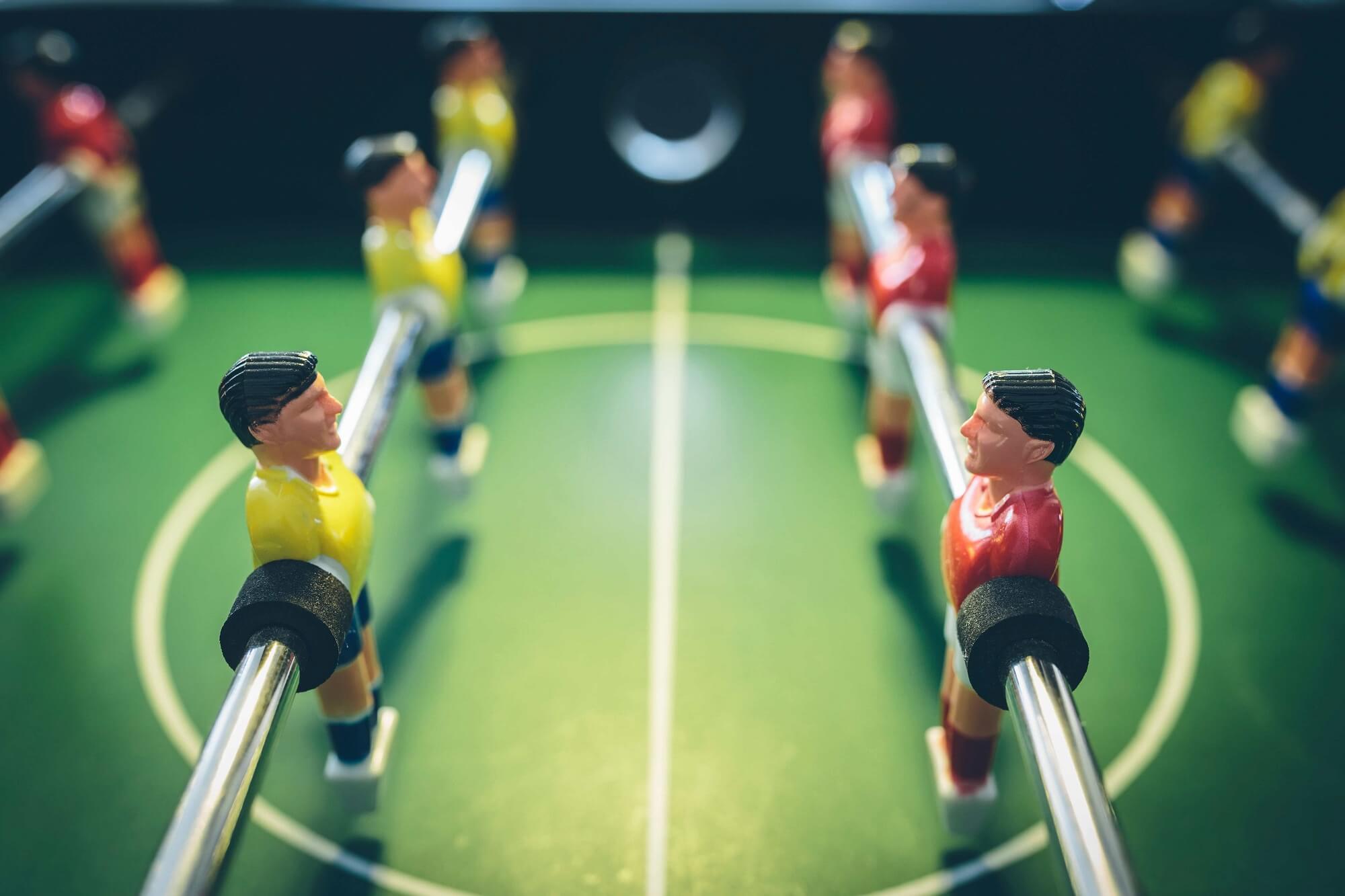 As the biggest sporting event in the world gets underway in Russia, let's take a look at how the property markets stack
up in some of the nations playing in this summer's football tournament.
Berlin, Germany
It's not just the national football team that's number one in Germany – Berlin finished last year as the city with the largest property price rise in the world – a massive 20.7%. A few other German cities like Munich, Hamburg and Frankfurt were also in the top ten.
Why is Germany full of so many boom towns right now? Well, it's a mixture of a growing population, the sturdy economy's low-interest rates and lots of foreign investment. In fact, Warren Buffet – the second richest person in the world – just bought a company that specialises in high-end Berlin luxury properties!
That's great for investors, but it's also put Berlin rent prices up by almost 10% last year, and a recent report says the city needs 310,000 more affordable homes – that's basically the entire population of Preston!
Rio de Janeiro, Brazil
Brazil's most famous export is probably its unbelievable footballing heroes. Although it's not the capital (or even the largest) city, Rio's the most iconic and sought-after location in Brazil. Even then, would you be surprised to hear that property prices are pretty much half that of Berlin?
It seems like all the investment Brazil received from hosting a world cup and Olympics in the past four years didn't really pay off for Rio. The Maracanã Stadium ended up in a sorry state, and the property market has taken a bit of a downturn with prices dropping 4.4% last year – which Reuters says is down to oil prices, political corruption and a debt crisis.
Tokyo, Japan
Japan has qualified for every world cup since their first appearance in France 20 years ago and co-hosted with South Korea in 2002. Like in most capital cities, property prices and the cost of living are high in Tokyo. The city has a reputation for being extremely expensive but it's not really so different than the likes of Berlin, New York or even London.
It used to be – prices are just about approaching what they were before the asset price bubble burst in the early 90s, with a 4.9% rise on last year. It seems the rest of the world finally caught up with Tokyo, which is in the middle of a property building boost before it hosts the 2020 Olympics.
The average cost of a home in Tokyo is just under £400,000, but you can get a studio apartment in the city for less than £200,000.
Buenos Aries, Argentina
Since 1966, England has faced Argentina three times in the competition, and each game has had its controversies. Geoff Hurst's offside goal and Antonio Rattín's subsequent sending off, the infamous 'Hand of God' and Beckham's red card.
Property prices in Argentina's capital Buenos Aires rose a significant 12% last year. Until recently most property purchases in the city were done in cash or with savings. But since subsidised mortgages were introduced last year, more people can afford to get on the property ladder and the demand has pushed up prices.
Cairo, Egypt
Not really known for their footballing prowess, this year is the first time Egypt has qualified since 1990 – thanks to two qualifying goals from the 'Egyptian King.'
The property market in Cairo is starkly different from other capitals on this list. Price per square metre in the city centre is only a little over £400, and you could rent a three bedroom flat in town for only £240 a month. However, the average salary is £135 a month.
The need for housing in overcrowded Egyptian cities is so big that the country is building a new capital 50km east of Cairo including a million new homes. But with so many Egyptians working abroad putting their higher wages back into property at home, the prices are likely to still be beyond most working-class people in Cairo.
Madrid, Spain
The Spanish national team won in South Africa in 2010 with a team that's widely regarded to be one of the best of all time.
Property prices went up in Spain's Capital 8.9% last year and were already 17% up in the first quarter of 2018 compared to the same time last year. In fact, property prices in Madrid are 45% higher than the Spanish national average
Price per square metre in the city centre is over £3,800 and drops down to under £2,200 in the suburbs.
Moscow, Russia
Well, we couldn't leave out this year's hosts, could we? This is Russia's tenth appearance in the competition – six as the Soviet Union, and the latest four appearances as Russia.
Low mortgage rates and lots of construction in Moscow means it's a good time to buy in the Russian capital. House prices have only gone up 0.2% in the last year . Price per square metre in the city centre is £3,767 and only £1,805 in the suburbs.
How do they compare to England?
We looked at the UK property market in detail a few weeks ago. It showed that there's still growth, but the South – and especially London – aren't doing as well as expected. We're not seeing the kind of price rises the likes of Berlin, Madrid or Buenos Aires are, but if you happen to live in the North then now is probably a very good time to sell.
If you want sell your home this summer, sell smarter with Hatched by booking a free, no obligation valuation today and your local Hatched estate agent will be happy to discuss everything we can do help.