With only a few exceptions every property put on the market – whether it's to buy or rent – needs to have an Energy Performance Certificate. But what is it? How do you get one? And how can they improve your sale?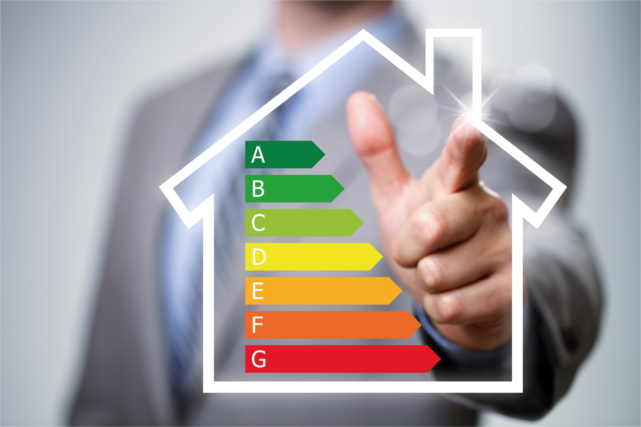 What is an EPC?
Think of EPCs like an energy MOT on your property. They show how much it takes to run your home, and what condition it's in when it comes to energy efficiency. Like an MOT, it also highlights potential fixes to make the property more energy friendly. But unlike a car without an MOT, it's actually illegal to sell a property without an EPC.
EPCs contain information about how much energy a property uses. They show an estimated energy cost and an efficiency rating from A to G, with A being the best. The average rating is around a C or D.
EPCs also show the potential of a property with the rating it could be and the costs saved if a few suggested improvements are carried out. Those improvements could be pretty minor like draught excluders and replacing light bulbs with energy efficient ones, to more expensive upgrades like double glazing, insulation and a new boiler.
Why do I need an EPC?
We should all be aware of our carbon footprint and take steps to reduce it wherever possible. But when it comes to property sales it's not actually a choice.
The EPC rating has been a legal requirement for all residential properties (except some listed buildings) since 2007. Each certificate is valid for 10 years, so that means the earliest ones are now out of date. If you've been in the property for less than a decade it's quite possible your current EPC is up-to-date, but just having one to show no longer means it's still valid. If you try to put a property on the market without a valid EPC you could face a fine, so it's best to check when yours runs out.
What if my property has a poor EPC rating?
In our experience a low-performing EPC makes little difference to potential buyers if they love the house enough, but it is possible it could be used as a bargaining chip to lower your asking price. Plus, the regulations aren't set in stone. Recent changes to EPCs in April means that landlords can't let out a property with an F or G rating. If that can happen to the lettings market, there's no reason it couldn't happen in property sales, too.
How do I improve the EPC rating?
Following the recommendations in your EPC will increase its rating. Even smaller fixes will make a difference, and certain bigger ones such as installing loft insulation might still be worth the expense when you offset it against the better sale price. It's important to weigh up the cost against the potential benefit.
Do I need a new EPC?
You can search the UK EPC register for your address and download your current certificate and see when it expires.
How do I get an EPC?
You can get a new EPC added to your Hatched package for £85. Your assessor will provide the certificate to make sure you meet legal requirements, and will also update the UK EPC register where you – or the next owners – can download a copy, too.
Want to know anything else about selling or EPCs? Call the Hatched team on 0333 999 7699 who are happy to help answer any questions.
Your local Hatched estate agent can also advise you on how your EPC affects a future sale. Why not book a free valuation to invite them round to talk over your options?