Selling your home is one of the most stressful things you can do in life – that's according to a survey of 2,000 home-movers by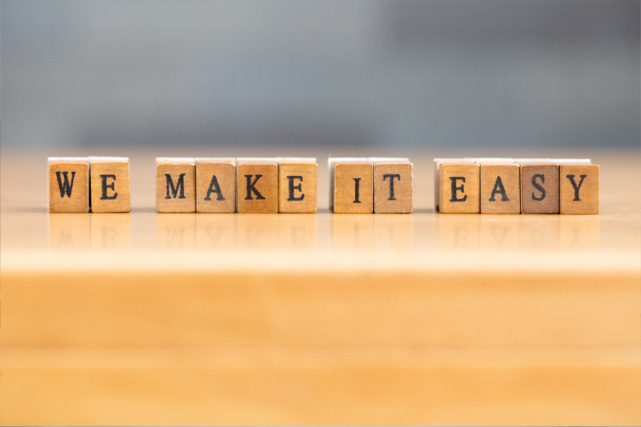 consumer magazine Which?1
While divorce ranked number one, selling your house was voted the second-most stressful life event; more stressful than being fired, getting married or even having a baby.
But it needn't be this way! Selling your home online with Hatched could save you a lot of anxiety and worry – and maybe a few thousand pounds too.

How easy is selling your home with Hatched?
Hatched is one of the UK's longest-running online estate agents. We combine the best elements of traditional high street estate agents with the convenience and flexibility of selling houses online.
That means we send you an experienced local estate agent to professionally value your house and prepare your property advert, description, floor plan and photographs.
As soon as your Hatched estate agent has valued your house and you've instructed us to sell your property we'll send your advert live on Zoopla, Rightmove, PrimeLocation and the Hatched website.
In terms of affordability, we keep it simple by offering two fixed-fee packages: Standard for £495 and Enhanced for £895. That's it. There are lots of optional extras to consider but no hidden commission fees to worry about.

Open seven days a week
Rather than being at the beck and call of estate agents and solicitors working typical office hours, we organise your house sale around you and your availability.
We're open seven days a week – unlike most high street estate agents – so you can avoid those frustrating weekend delays when you're desperate to move things forward but your estate agent or solicitor simply can't be reached.
We're also open late in the evenings Monday to Friday so you can progress your house sale after work if you wish. This daily interaction can have a huge impact on the speed and ease of a sale.

The convenience of selling online with Hatched
Once your home is on the market we will deal with all enquiries, vet all prospective buyers so you know what position they're in and book all viewings around your availability.
You can confirm, cancel or move a viewing appointment by text, email or phone, and if you're too busy to perform the viewing yourself don't forget you can always ask us to do it for you. Our Accompanied Viewings upgrade is £180 and gives you four accompanied viewings.
These days, many sellers prefer to do their own viewings: owners tend to know more about their home than anyone else, and since you'll get to meet your prospective buyers you'll also have a much better insight into their thoughts and plans.
After each viewing we'll call your prospective buyers to get their feedback directly and then pass this on to you.

The full package
Altogether, we provide you with everything you need to successfully market your house online. Take a look at what you get:
You book a free valuation with a local Hatched estate agent.
We visit your home, discuss your plans and value your house.
We create professional floor plans and photograph your property
? (We can book a professional photo shoot if you prefer.)
We put up a 'For Sale' sign so local buyers can see it's on the market.
We advertise your house on Rightmove, Zoopla, PrimeLocation and the Hatched website.
? (We offer smart, targeted social media advertising too.)
We vet all applicants and book your viewings
? (We can even handle the viewings if you prefer.)
We provide feedback from each viewing.
We progress your sale and negotiate offers.
You make the final decision on which offer to accept.
Just one thing: please don't assume that all online estate agents offer the same services as we do – they don't!
Overall, it simply couldn't be easier to sell your home online with Hatched. All you need to do to get started is call us on 0333 999 7699 or book a free valuation and we'll get to work.
1 Please see: https://www.which.co.uk/news/2016/01/moving-house-more-stressful-than-having-a-child-427204/