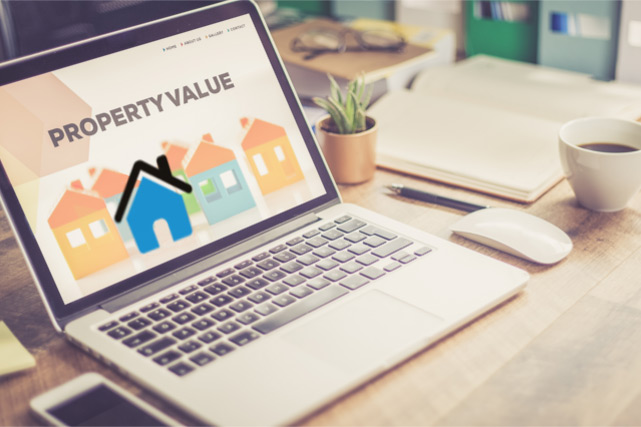 If you're selling your home, read this article before you choose your estate agent. You're about to discover the truth about estate agents' fees.
One of the very first stages of selling a property is choosing which estate
agent to go with. Make no mistake, it could be the most important decision
you'll make in the whole process.
You can choose a traditional high street estate agent and pay commission, or you can opt for an online estate agent like Hatched and pay a one-off fixed fee.
The difference in price between these two choices could amount to thousands of pounds, so let's look behind the curtain and compare your options in detail.
Online vs high street.
When you sell your house with Hatched, you can choose between two fixed-fee packages: our Standard for £495 or our Enhanced for £895. Both include everything you need to put your home on the market but you get more for your money with our Enhanced option.
When you sell your house with a high street estate agent, most charge you a percentage of the value of your home as a commission fee. You can choose between different agents, but you can't really choose between different packages or different rates. Charges vary between 0.75% and 3% commission, so let's take a conservative average and look at how much you'll pay at 1.5%.
The price of commission.
Say you're a first-time seller and your property is worth around £150,000. At 1.5% commission you'll be paying your high street estate agent £2,250.
So when you're comparing the prices here at Hatched with our high-street counterparts, you'll be saving either £1,355 or £1,755 if you sell your house with Hatched, depending on which package you choose.
That alone is often enough to convince most sellers to sell online. If not, think of it another way: in this example, the saving you make equals roughly 1% of the total value of the home you're selling.
The problem with commission.
So those are the costs and savings for sellers at the lower end of the market, but now let's make the same comparison for someone who is downsizing from a larger property.
Let's say your home is worth around £750,000. It has appreciated in value during the time you've owned it and you no longer need all the room you once did.
If you're sticking with your high street estate agent, they're still charging you 1.5% commission, so you'll be paying that estate agent a whopping £11,250 to sell your home.
That's either £10,355 or £10,755 more than we charge at Hatched.
It's a huge amount of money, but it also shows the fundamental unfairness of paying commission. When your house is worth £750,000, the service you receive from a high-street estate agent is largely the same as if your house was worth £150,000.
With commission, two different customers are charged £2,250 and £11,250 for effectively the same service, but there's a £9,000 difference. That's the truth about high street estate agents' fees.
The creation of Hatched.
This perceived unfairness led directly to the creation of Hatched as an online estate agent. We felt that commission was an outdated system of charging for selling a property, so in 2006 we started an online estate agency and offered a new way forward.
We were one of the very first online estate agents in the UK and we've built a business around giving all home-movers a fairer way of buying and selling houses.
We think the best way to advertise a property is online, rather than in the branch window of a high-street estate agent. We think sellers should have a choice about how their property is sold and how much they want to pay. And we think everyone should pay the same amount for the same service, regardless of how much their house is worth.
Sell your house a fairer way. Sell your house with Hatched. Simply call our friendly team on 0333 999 7699 or visit hatched.co.uk for a free no obligation valuation and discover a more equitable way of selling property.