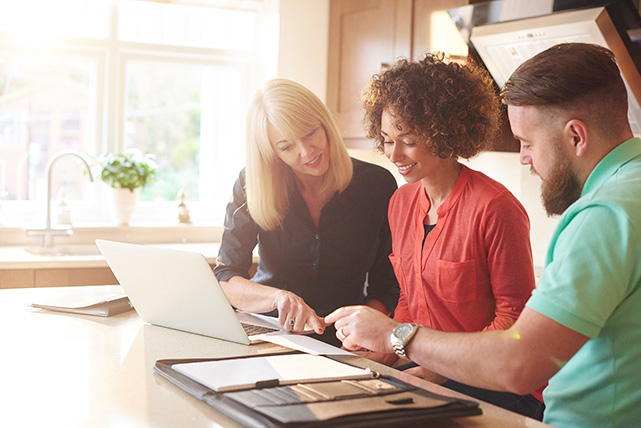 What they are and what they mean in your house exchange.
Explaining three funny words for three very unfunny practices.
If you've ever sold or bought a home – or if you're thinking about doing so – you might have heard the words gazumping and gazundering before. There's a
third one too called gazanging. They're amusing words to get to terms with,
but trust us - they're no laughing matter…
According to consumer website Which? almost a third of house sales and purchases fall through. And those three words come up in a large number of them. All three describe situations that occur after an accepted offer and late
in the whole process. Here's what they mean:
Gazumping.
This is when a seller accepts a second, higher offer from another buyer. This forces the first buyer to either up theirs or to walk away from the sale and
any money they've already spent.
Gazundering.
This is the opposite of gazundering. During or after the conveyancing process but before contracts get signed, the buyer lowers their offer. If the seller doesn't accept the lower amount they'll lose everything they've already invested in legal costs and fees.
Gazanging.
This one's a newer term to describe a common practice that's became more frequent in an uncertain housing market. This is when the seller changes their mind and decides to take the property off the market before the exchange is complete. Unlike the other two there's usually no malice in it, but their decision is still financially damaging to everyone involved.
How to protect yourself.
One thing you can do to reduce the chances of this happening to you is to meet and keep in regular contact with the buyer or seller. Building a relationship and trust with them could very well save your exchange from falling through.
But the most effective thing you can do to avoid getting caught out by gazumping, gazundering or gazanging is to get professional help throughout the process. Hatched negotiations and sales progressions teams are extremely experienced in all things relating to offers on property, so they know what to look out for.
Hatched's conveyancing service can also help protect you with a team of legal professionals looking after your exchange. And since it's all under one roof, everyone's on the same page.
To learn more about how Hatched can help, call 0333 999 7699. Or if you're thinking of selling a property, why not book a free, professional valuation with your local Hatched estate agent? They can talk you through the process and answer any questions you might have about gazumping, gazundering or gazanging.
You're under no obligation to take the valuation any further, but professional advice is always a good idea. Especially when it's free!