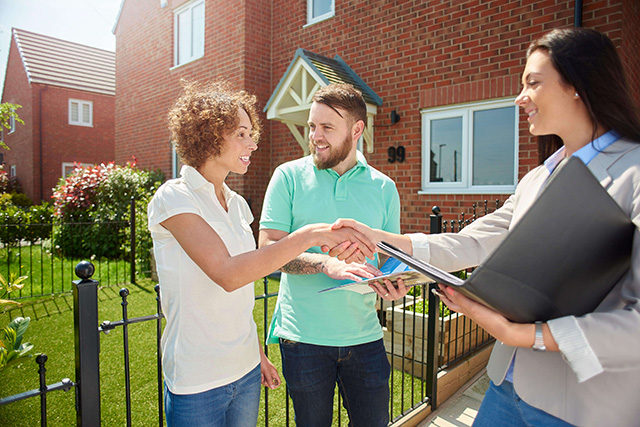 If you want to know if a potential buyer is serious about your property, make sure to ask the right questions during the viewing.
At Hatched, we handle all enquiries about the properties for sale with us. We
try to get a good idea of the buyer before booking them in for valuations, and
we report back with their feedback afterwards.
Lots of our sellers show potential buyers around their own properties, so this
is an opportunity to get a measure of the buyer. It's the seller's chance to
gauge their interest and position themselves before an offer comes in and
negotiations start.
It's a really important stage of the process, so here's the kind of questions you should ask people viewing your home to see if they're serious about buying.

Ask about their buying position.
Have they got a property to sell? Are they a first-time buyer? Are they living with relatives? Have they got their finances in order and ready to move? Serious buyers already know where the money is going to come from and these are all things that can give you an idea of where they're at financially.

How long have they been looking?
Ask them if they've been searching for a property long, how many they've seen and if they've made any offers. If they've not been looking long it might be a sign that they're not really ready to make any offers, but everyone's situation's different. Hopefully, you'll be able to gauge it from the conversation - maybe they've been looking for ages and can't make a decision, or maybe they've already made an offer elsewhere and it fell through. This is all useful info to help your positioning later.

Do they have conveyancing lined up?
A very serious buyer will already have a conveyancing service or solicitor ready to go. It's a good question to casually slip into the conversation.

Pay attention to what they're saying, too.
Serious buyers ask no-nonsense, practical questions. So it's a good sign if they're asking about council tax bands, load-bearing walls and plot boundaries.
It's also really positive if they're talking about renovations, redecorating and where their furniture will go. A potential buyer who's already mentally moving in is likely to form an emotional attachment to your property that will hopefully lead to an offer.

What should you do during a viewing?
Be as helpful as you can, be careful what you say and be honest about your property.
Don't talk too much about your own plans and financial situation either. Let's keep our cards off the table for now.
Once the viewing's over, Hatched will follow up with the potential buyer to see what they thought and if they're considering making an offer. If they do, it will come directly to us and we'll let you know straight away. Then our negotiations team will work with you to achieve the best possible sale price from the buyer.
If you're thinking of putting your house on the market and want to know more about how we can help, get in touch with your local Hatched estate agent for a chat. Simply call 0333 999 7699, or book a free valuation now.