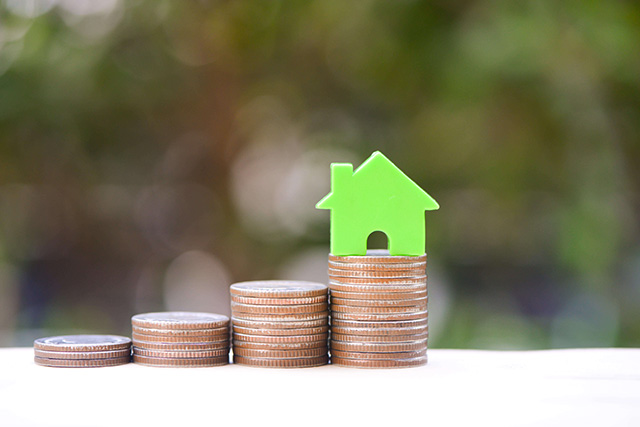 Have you wondered how much your house is worth in the current property market? Or have you seen the house next door sell and wondered what it sold for?
If you answer yes to either of these questions, this blog is for you. Here we look at different ways you can find out the value of your home, or even your neighbours' properties.
You can also find out how valuable your street or postcode is compared to the streets around you, or see the final prices on homes sold on your street dating back to the 1990s.

So how much is my house worth?
One of the best ways to get your house valued is to book a free valuation with
an estate agent like Hatched. All you need to do is call 0333 999 7699 or
book a free valuation online.
Hatched provide a completely free, no obligation valuation service where an experienced estate agent will visit your home and comprehensively assess the value of your property.

Search the Land Registry
If you're not ready to talk to an estate agent just yet, you can find out the value of every house that has sold in your street dating back all the way to the 1990s.
Simply visit the Land Registry website and navigate to a section called the "Paid Price Dataset". Type in your postcode or street name and it will display a list of every house that has sold on your street.
This information includes the transaction history and final sale price on houses in your street, when they were sold and whether the property is freehold or leasehold.
The data goes back to 1996, so if a house has been sold a few times it will show you the final sale price for each sale, giving you a good idea for how fast prices are rising on your street.

Search Rightmove
Another way to look at house prices is to take a look at Rightmove's Price Comparison Report. This is a really easy way to compare house prices on your street or nearby.
Simply click on the link above and type in your postcode, street name or town and Rightmove will give you a list of all the houses that are currently on the market via their website. It'll also show you the most recent houses that have sold with that postcode, street name or town too, with the final agreed sale price.
When estate agents value a house, they always look at recent final sale prices in your street and the local area because local comparisons are a big factor in establishing a price. So if you've ever wondered how much your house is worth right now, or how your street compares to others around it, the sites above are the perfect resource to do your research.
However, if you're serious about selling, this is only half the story. A lot depends on demand in your area and whether buyers are prepared to pay what you think your property is worth. Only experienced estate agents who know the local market can answer that question, so if you do decide to sell, it's always best to speak to a professional estate agent.
If you are thinking of selling, it couldn't be simpler to start the process with Hatched. All you need to do is call us on 0333 999 7699 or book a free valuation.